Steven Chanin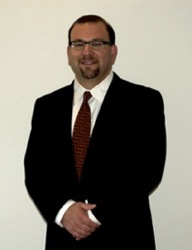 As the Chief Technology Officer for the Professional Aptitude Council, Steve was responsible for defining the technology strategy, assembling the technical team, and developing the PAC web properties. During his tenure, PAC replaced their initial PHP based offerings with a robust, flexible Rails based site running with four times the hardware efficiency.
Steve joined Sapient as the fifth employee and helped to grow the company to over 5000 people. Initially hired as a Developer, Steve ended his career at Sapient as the VP of Global Operations, reporting to the COO. While at Sapient, Steve worked with companies ranging from startups to Fortune 100 in industries ranging across Financial Services, Retail, Communications, Manufacturing, and Healthcare. Steve was responsible for methodology and served as the technology lead for the eBusiness group and eventually for the company as a whole. His Sapient career also included International responsibilities, including serving as the Managing Director for Sapient UK, the company's first international office, and managing several teams with dozens of people based in India.
While at Oracle, Steve worked in the Desktop Products group. At Oracle, he developed the Oracle Installer that was used for many years across all desktop and UNIX product lines.
Over the last twenty years, Steve has held senior management and technology positions at public and private companies.
Steve graduated from the Massachusetts Institute of Technology (MIT) with an MS and BS in Computer Science. He was elected to the Sigma Xi, Eta Kappa Nu, and Tau Beta Phi honor societies.
View Steve's open source contributions at GitHub and his blog posts at Blogspot.